Serving the high temperature and molten metal containment industries for over 25 years
Ossola Industrials is a full line supplier of extreme temperature and molten metal containment refractory and ceramic-fiber products used in the steel, aluminum, copper, ferrous and non-ferrous foundry, petroleum refining, chemical and power generation industries.
We also design and fabricate monster modules as well as manufacture custom pre-cast shapes.
Our specialty is interacting with our customers not just as a supplier, but as a problem-solving business partner. We are your solutions provider for both basic and acidic conditions.
"As the company has grown over the years, we have worked hard to retain and attract some of the top customer service people in the industry. It's an investment that benefits everyone."
–    Dan Ossola, Founder, Ossola Industrials, Inc.
Our customers have come to rely on our experience and knowledge that can only be obtained from years in the industry. We are a resource focused on providing the most cost-efficient, high-quality product that is the best solution for each application. Our services include a cost-performance analysis as a normal part of doing business. Call us today, we are here for you.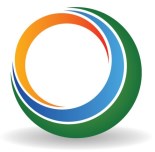 Ossola Industrials — Your trusted resource for refractory brick, mixes, precast, and ceramic fiber products.
Dolomite, Mag-carbon, Magnesite, EAF, Castables, Ceramic Fiber